Press Releases
The Gap of Time by Jeanette Winterson
The Debut Title from the Hogarth Shakespeare Series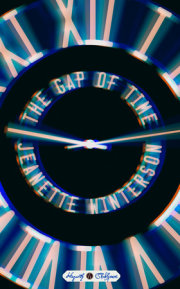 Jeanette Winterson
Imprint: Hogarth
On sale: 10/6/2015
Price: $25
Pages: 288
ISBN: 9780804141352
Contact:
Dyana Messina
212-572-2098
dmessina@penguinrandomhouse.com
"[Winterson] makes us read on, our hearts in our mouths, to see how a twice-told story will turn out this time."
—Publishers Weekly (starred review)
The Hogarth Shakespeare series is a major international publishing initiative across the Penguin Random House Group that sees the Bard's most renowned plays retold by acclaimed novelists for a 21st-century audience. The lineup of writers whose Shakespeare retellings will be published by Hogarth in the years to come includes Anne Tyler, Margaret Atwood, Howard Jacobson, Jo Nesbo, Gillian Flynn, Tracy Chevalier, and Edward St. Aubyn, but it is bestselling author Jeanette Winterson who launches the series with THE GAP OF TIME (Hogarth; October 6, 2015), her cover version of Shakespeare's The Winter's Tale. 
The Winter's Tale is one of Shakespeare's late plays. It tells the story of a king whose jealousy results in the banishment of his baby daughter and the death of his beautiful wife. His daughter is found and brought up by a shepherd on the Bohemian coast, but through a series of extraordinary events, father and daughter, and eventually mother too, are reunited. Winterson's choice of play is deeply personal: as an adopted child, The Winter's Tale, the story of Perdita, the abandoned child, has resonated for her throughout her life.
THE GAP OF TIME vibrates with echoes of the original play but tells a contemporary story of betrayal, paranoia, redemption, and hope. Winterson transports the Bard's play to 2008 London and a storm-ravaged American city called New Bohemia. There, she sets the stage for a story of friendship and family destroyed by jealousy where the mistakes of the past will echo through the future. Time itself is a player in this game of high stakes that will either end in tragedy or forgiveness—but in the end, no matter how far we have been separated, whatever is lost shall be found. Written with energy and wit, THE GAP OF TIME is both a tribute to Shakespeare's enduring tale and a masterful literary achievement in its own right.
About the Author
Jeanette Winterson, OBE, has written ten novels, children's books, nonfiction works, and screenplays, and she writes regularly for the Guardian. She was adopted by Pentecostal parents and raised in Manchester to be a missionary, which she wrote about in her first novel, Oranges Are Not the Only Fruit and twenty-seven years later in her bestselling memoir, Why Be Happy When You Could Be Normal? The Winter's Tale tells the story of Perdita, the abandoned child. "All of us have talismanic texts that we have carried around and that carry us around. I have worked with The Winter's Tale in many disguises for many years," Jeanette says of the play. The result is The Gap of Time, her cover version.
Related Posts: