Press Releases
DUNBAR by Edward St. Aubyn
A NOVEL OF OUR TIMES: DESPOTISM, FINANCE, AND FAMILY CLASH IN EDWARD ST. AUBYN'S SAVAGE AND HEARTBREAKING TAKE ON KING LEAR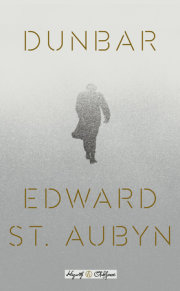 Edward St Aubyn
Imprint: Hogarth
On sale: October 3, 2017
Price: $25.00
Pages: 256
ISBN: 9781101904282
Contact:
Rachel Rokicki
212-782-8455
rrokicki@penguinrandomhouse.com
Advance Praise for Dunbar 
"A brilliant reworking of William Shakespeare's King Lear for our day."
—Kirkus Reviews (starred)
"St. Aubyn's resplendent rendering of nature's grand drama and Dunbar's shattered psyche, Florence's love, and her sisters' malevolence make for a stylish, embroiling, and acid tragedy."
—Booklist
"The tale is the perfect vehicle for what this author does best, which is to expose repellent, privileged people and their hollow dynasties in stellar prose."
—Publishers Weekly
The H
ogarth Shakespeare series, an international publishing initiative across the Penguin Random House Group, has thus far published four retellings of the Bard's most renowned plays: The Gap of Time by Jeanette Winterson, Shylock Is My Name by Howard Jacobson, Vinegar Girl by Anne Tyler, and Hag-Seed by Margaret Atwood. The Financial Times has called the Hogarth Shakespeare series "a magnificent set of commissions" while the Wall Street Journal has exclaimed it is "the project best showcasing Shakespeare's relevance to today." Now, Edward St. Aubyn, one of the most praised writers of his generation, joins Hogarth Shakespeare with his novel DUNBAR (Hogarth; October 3, 2017), a timely and important examination of power, money, and the value of forgiveness that will cement St. Aubyn's reputation as one of our very finest contemporary novelists. Set between the atmospheric Lake District of Northern England and the cutthroat business world of New York City, DUNBAR reimagines Shakespeare's most devastating family story into a masterful and excoriating novel for and of our times.
Henry Dunbar, the once all-powerful head of a global corporation, is not having a good day. In his dotage he handed over care of the family firm to his two eldest daughters, Abby and Megan. But relations quickly soured, leaving him to doubt the wisdom of past decisions. Now imprisoned in a care home in the Lake District with only a demented alcoholic comedian as company, Dunbar starts planning his escape. As he flees into the hills, his family is hot on his heels. But who will find him first, his beloved youngest daughter, Florence, or the tigresses Abby and Megan, so keen to divest him of his estate?
About the author: Edward St. Aubyn was born in London. His superbly acclaimed Patrick Melrose novels are Never Mind, which won a Betty Trask Award; Bad News; Some Hope; Mother's Milk, which won the Prix Femina étranger and was shortlisted for the Man Booker Prize; and At Last. He is also the author of the novels A Clue to the Exit; On the Edge, which was shortlisted for the Guardian Fiction Prize; and Lost for Words, which won the Bollinger Everyman Wodehouse Prize.
Related Posts: